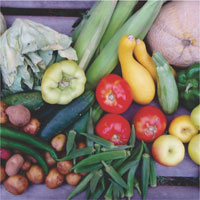 On the territory covered by the Regional Development Agency South (districts of Nisava, Pirot and Toplice) the agricultural production is an important economic activity. However, although the percentage of the population engaged in this activity is relatively large, the percentage coming from its revenue is quite the opposite (no more than 5% of total household income). Migration and age structure of the population in villages have been some of the most important problems in rural areas over the years as well as the underdeveloped infrastructure and small & fragmented land.
Although the trend of population decline in rural areas remains constant, the potential for agricultural and rural development is still high. In order to revitalize rural communities and prevent people from leaving as well as attract newcomers, it is necessary to invest in their development, especially in their infrastructure and facilities that would put the village in a competitive position with cities.
There is a great agricultural potential in these areas to create specific products such as products with geographical heritage in highly productive manufacturing (horticulture and viticulture, vegetable production, etc..), as well as value-added products (cheese, processed fruits and vegetables). Therefore, it is crucial for the region to improve and specialize production and processing capacities.
RDA South established a successful cooperation with a number of agricultural associations and unions, local government bodies in charge of agriculture and rural development, as well as with many companies on the territory of the three districts. Through its sectors for agriculture and rural development RDA South is to assist and facilitate the development of the region and all actors in it as well as to attract  direct investments and funds that would contribute to the development and utilization of the potential of the three districts.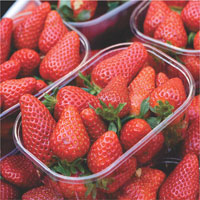 The pre-accession funds of the European Union will be significantly dedicated to rural development, hence the RDA South has the responsibility to prepare and educate the region about how to use these funds to its fullest potential. One of the mechanisms that the EU uses to distribute its funds is through the establishment of Local Action Groups for rural development, hence RDA South will in the future focus on creating these groups which would mobilize all relevant actors for rural development and encourage proposals for strategy development, market chains, local production and improve quality of life in villages.
Some of the services that RDA South offers through its sector for Agriculture and Rural Development to farmers, their associations, unions and producers are business consulting, databases creating, projects writing, networking, education, connecting with local and international donors and promoting their potential, brands and services. The ultimate goal of all activities of the sectors for agriculture and rural development is to fully utilize the potential for rural development of Nisava, Pirot and Toplica districts.